I want to add a property video to a listing via Agent Portal
---
Great idea. We'll show you how to add a video to a listing in Agent Portal.
Do you load your listings manually via Agent Portal or do you use a CRM?
If you use a CRM it might be a better idea to add your property video via your CRM, or it will be removed the next time we receive an update from your CRM.
We're sorry:
Vimeo is not supported on Allhomes listings.
Although Allhomes does support loading and saving property videos directly to the listing, we recommend loading and saving the video to Youtube and then using the Youtube link.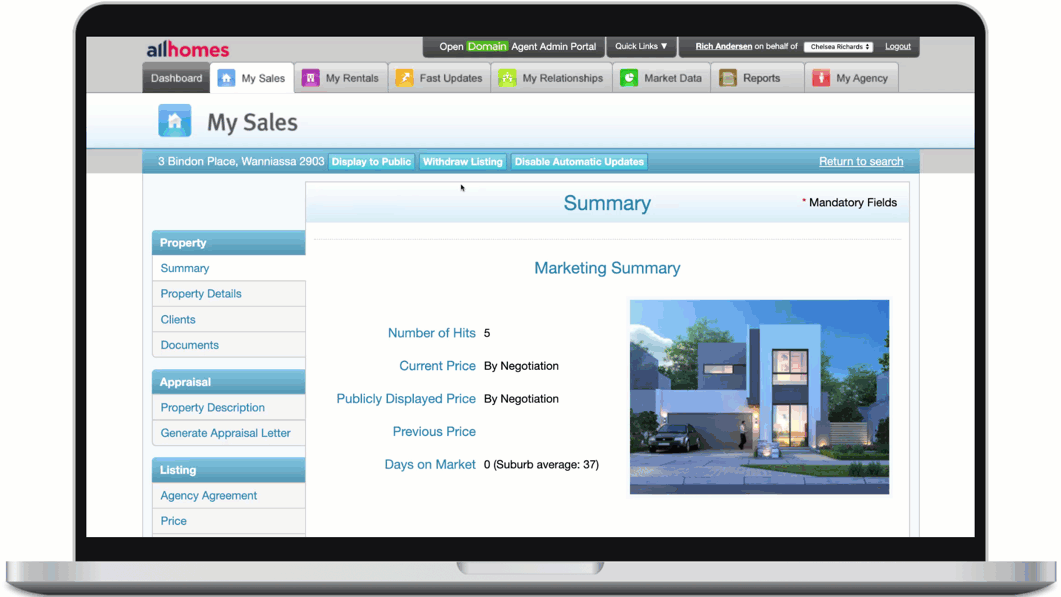 Login to Agent Portal and open your listing
From the side menu under Listing click on Video, then click Listing Video.
Scroll down to the Youtube Video section. Enter the Youtube link in the Video ID box and click Save Video to Listing.


All Done
Your video is now saved to your listing.