I want to enter sales advice notice or record a new offer or bid.
---
Sounds good. Let's take a look at how to enter sales advice notices and record offers and bids.
Enter Sales Advice Notice
---
Click Sales Advice Notice from the side-menu to update listing with vendor and purchaser details. Click Edit to enter each roles information.
Complete the details in the form and click Save SAN to Documents.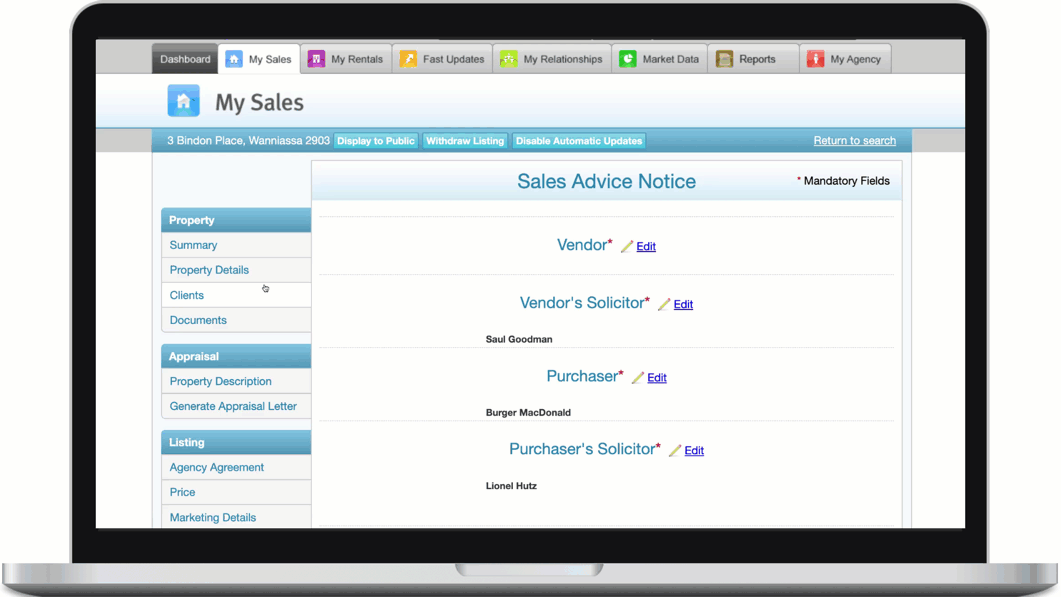 Record Offer/Bid
---
Click on Offer/Bids from the side-menu to record offers made on the listing.
Complete all details and click Record Offer