I have some questions about listing my property on Allhomes as a private advertiser
Great! Here are the most common questions we get asked about private ads on Allhomes.
How much will it cost to place a private ad on Allhomes?
Here's how to see how much it will be to create a private advertisement.
Once logged signed in, click My Listings.






Select which type of listing you'd like to create.





'For more information and prices please click 'here.'





Click the link that says 'here' in 'Click here to calculate the cost of your listing.'.





Select you listing type, property type and enter your suburb. The price to advertise will be shown. From here you can click Place Listing Now to

create your advertisement

.


How long will my listing be on Allhomes?
Your private listing will remain on Allhomes for: 9 months for sale listings, 4 months for rental listings and 45 days for share listings, or until the property is sold, leased, withdrawn or transferred to an agent for marketing.
I've lost my receipt, can I get another copy?
Can I refresh my listing?
Unfortunately not. Refreshes are only available to agency listings.
Can I re-advertise an old listing with the same photos and details?
Yes. Contact our Domain Group support team via the Support icon and we'll be able to take payment and send the listing live.
Can I transfer my listing to an agency?
Yes. You can submit a request to transfer your listing via our Listing Transfer Request form. We can transfer a private listing to an agent, however we cannot transfer a private listing to another private advertiser. You will not be charged for this, and you can also have your listing refreshed once the listing has been transferred. You will no longer be eligible for a refund.
Can I hide my home address and details?
Sorry, we can't hide this information.
How to change status on listings?
Sale listings can be marked as Under Offer and Sold and rentals marked as Leased. See this article for more details: Update Status of Private Ads
How to add a new/different contact to a listing
Private ads can have up to two contacts loaded. To add another contact, or to edit your contact details see this article for more information: Update Status of Private Ads
My address can't be found when creating my listing
When you start creating your listing you need to enter your address and select it from a list. If your address doesn't appear in the list you can click Skip to use the address you first entered. Make sure it's entered correctly; Street number, street name, Suburb, State & Post Code. Eg: 2 Melbourne Avenue, Forrest ACT 2603.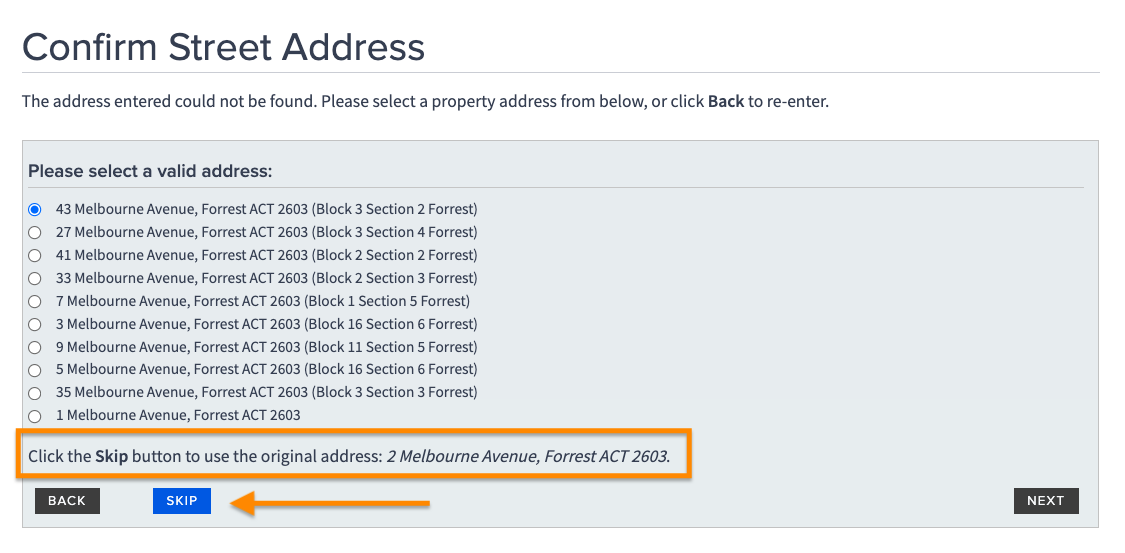 Can I transfer to another private lister?
No, we can only transfer private listings to an agency.