How are agencies and agents ranked in 'Find an Agent' search results?
---
Agencies are displayed in order of the number of sold listings over the last 12 months, in the location being searched.
When a searcher visits Find an Agent, they will enter or select a suburb or area. The default sort order is Sold so agencies will, by default, appear in order of which agency has the highest number of Sold listings in the searched location(s) over the last 12 months.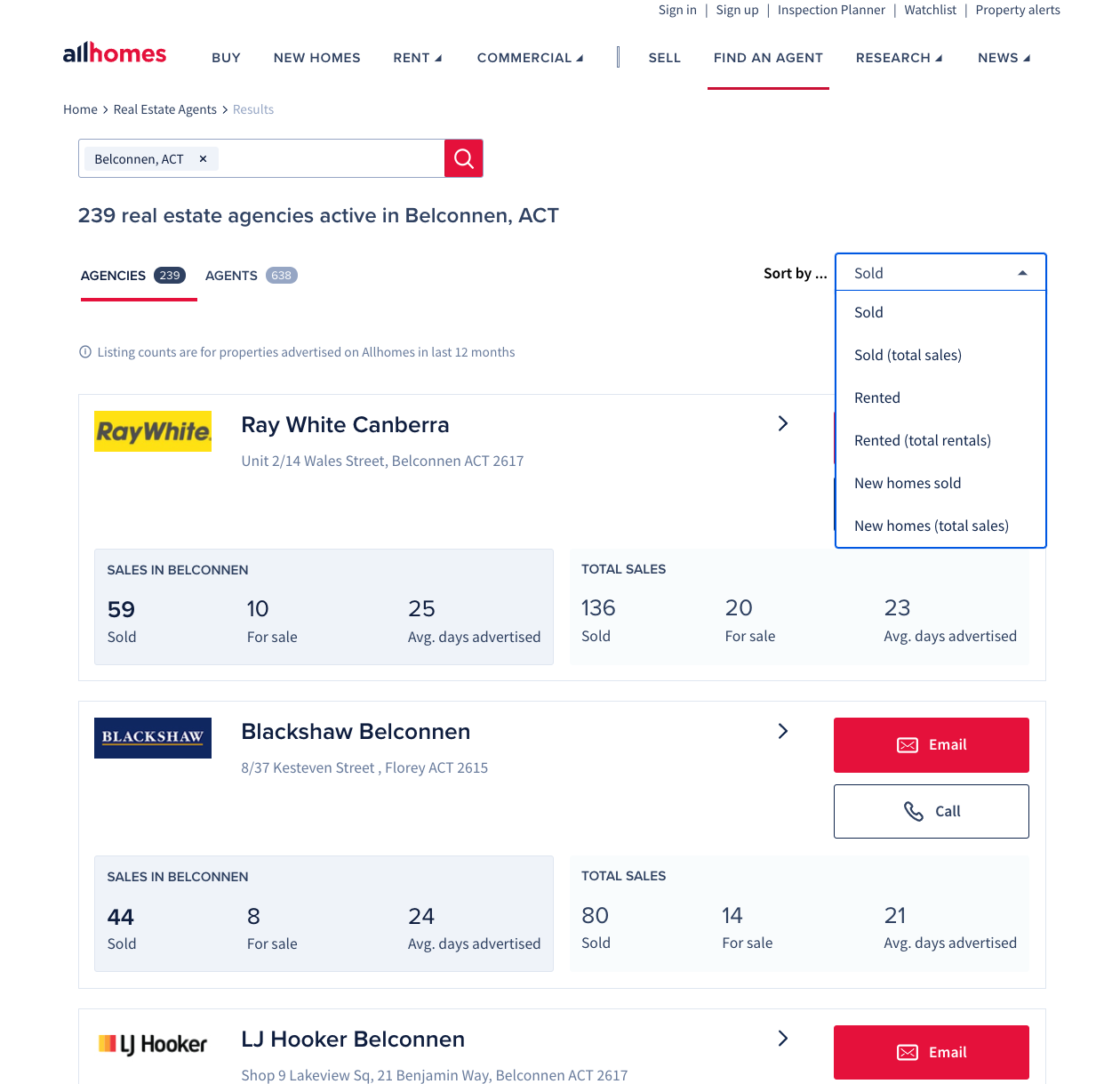 The property searcher can change the sort order to see agencies or agents, in that location, in order of how many properties have been rented or how many New Homes have been sold.
If there's only one location or suburb being searched then only listings in that location will be counted. If more than one location are being searched then the total number of listings in all searched areas will be counted.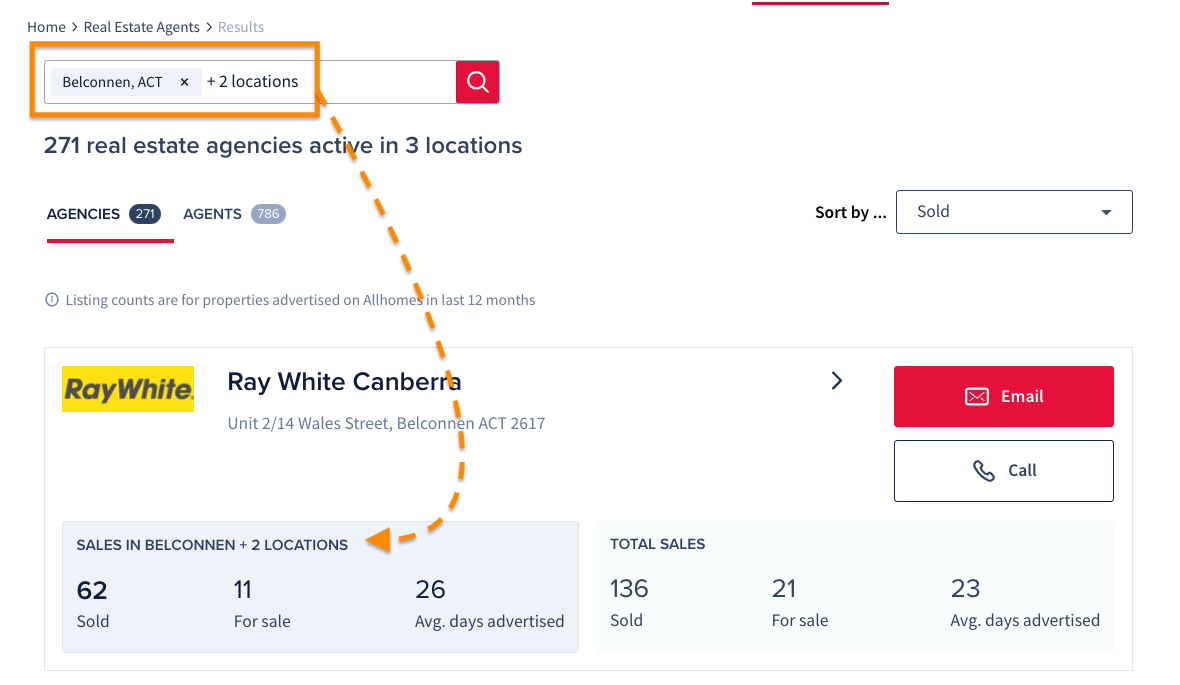 By selecting (total sales) or (total rentals) from the Sort by menu searchers will see agencies in order of how many listings were sold in total, regardless of the location. The searcher can toggle between viewing agents or agencies.