What is the Office Manager role in Agent Portal and what can they do?
---
The 'Office Manager' role is an access level assigned to a team member in Agent Portal.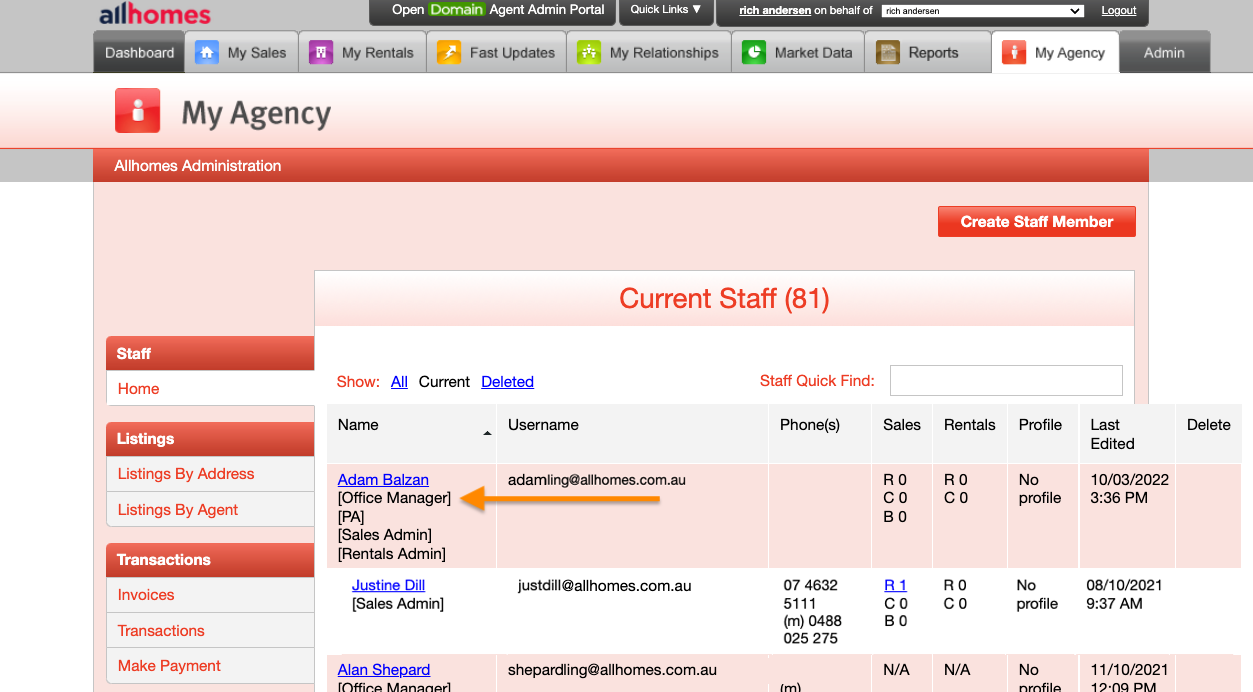 Let's take a look at what the Office Manager can do in Allhomes Agent Portal.
There are a number of tasks that only a team member with Office Manager access can do.
Team members of your office that have Office Manager access will be able to do the following:
Reset Allhomes Agent Portal password for other team members
Add, remove and manage team members from Agent Portal
​​Change or update staff details, access permission and login details
Grant Office Manager access to other team members
Check your feed settings and re-push listings
Create a listing in Agent Portal
Search for other team members' listings in Agent Portal
See the cost of a listing
View invoices

How can I have Office Manager access applied to my login?
That's easy, get one of your current Office Manager team members to update your details in Agent Portal. If your office doesn't have an Office Manager assigned, or your not sure who they are, or you can't reach them, contact Allhomes Support team via the Support icon.