How can I use my online booking system to manage my inspections?
---
Contact Domain Group Support via the Support button in the bottom right corner so we can get that set up for you.
We'll help integrate your online booking systems such as Inspect Real Estate or Bookability.
When a property searcher clicks Book inspection on one of your listings they will be redirected straight to your booking platform and will be able to book an inspection directly in that system.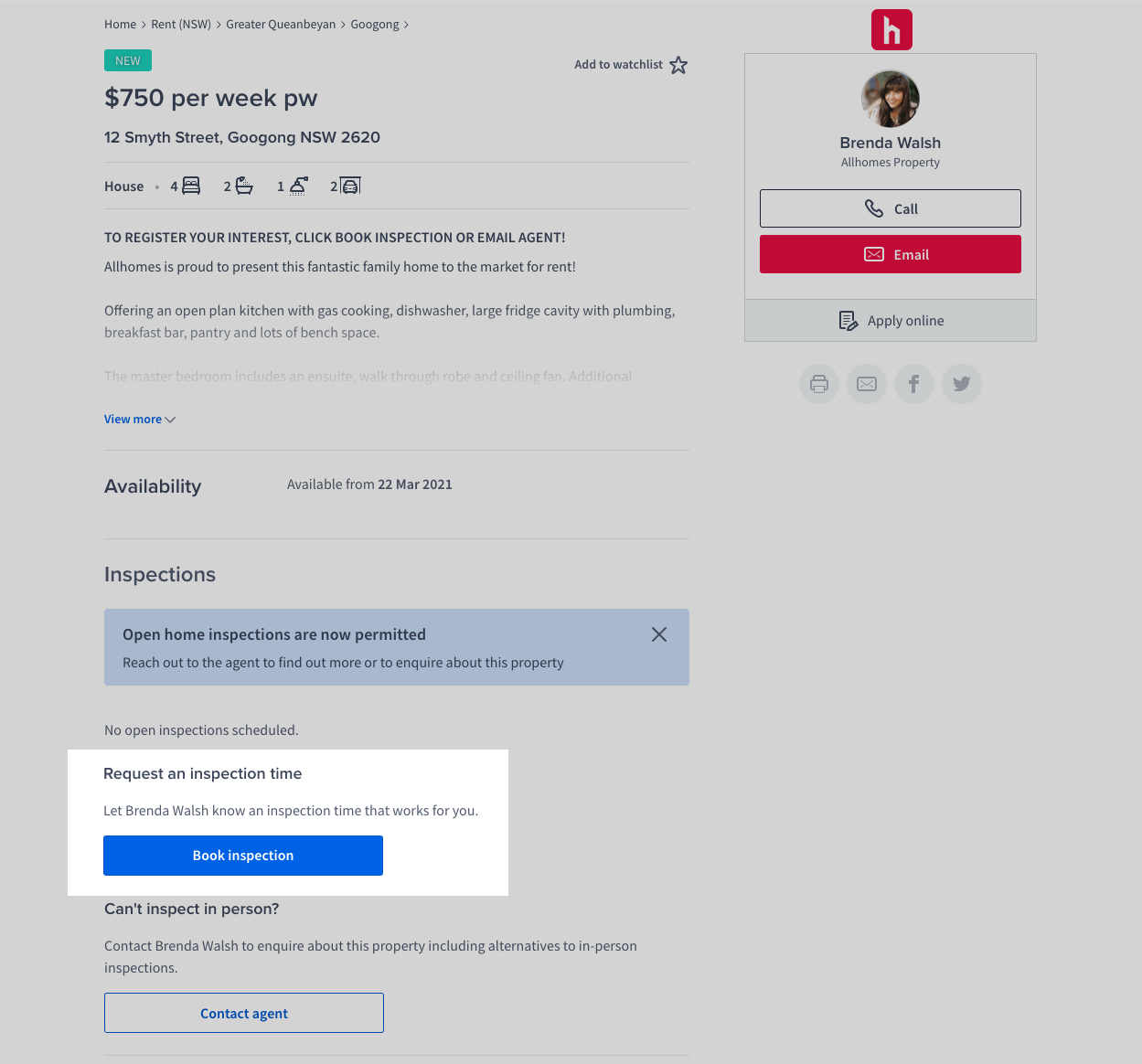 From there, you will be able to able to manage the inspections within your booking system of choice.
Agents using the following systems can link their inspections:
Inspect Real Estate
Bookability
Homepass
Snug
You also have the option to link more than one provider, so if, for example, your sale listing are linked to IRE and your Rental listing are linked to Bookability you will be able to link both. Both providers are supported so you can mix them up.
If you have another provider you'd like to use let us know and we'll try to integrate them.
Note:
Inspect Real Estate can now be used for booking inspections for Sale listings and Rental listings!
---
I'm in. How do I get started?
Click the Support button in the bottom right corner to contact Support and we'll get the Book inspection button activated and linked to your booking provider. If using Bookability we'll also need your Bookability ID number.
We'll set you up...
... and your listings will show the Book inspection button which will redirect property searchers to your booking system.