How can I change information in a listing that is currently live on Allhomes?
---
Listings can be updated in Agent Portal in the My Sales screen.
We'll show you how to edit the property details, property description, images and inspection times and contacts for a listing that is already live via Allhomes Agent Portal.
Important:
If listing has been created using a CRM system, do not make any changes manually. Only use your CRM system to make any updates or changes.
Note:
You cannot update the Channel. Once a listing has been set as Sale it can't be changed to Rent, and vice versa.
If you need to change a listing from Sale to Rent (or vice versa), the only option is to delete the old listing and create a new one. If you change a listing from Sale to Rent (or vice versa) using a CRM, this will cause errors to your listing on Allhomes.

Before you start updating the listing you'll need to find it in Agent Portal.
Once you've opened your listing click Edit or use the side menu to select which section of information you'd like to update.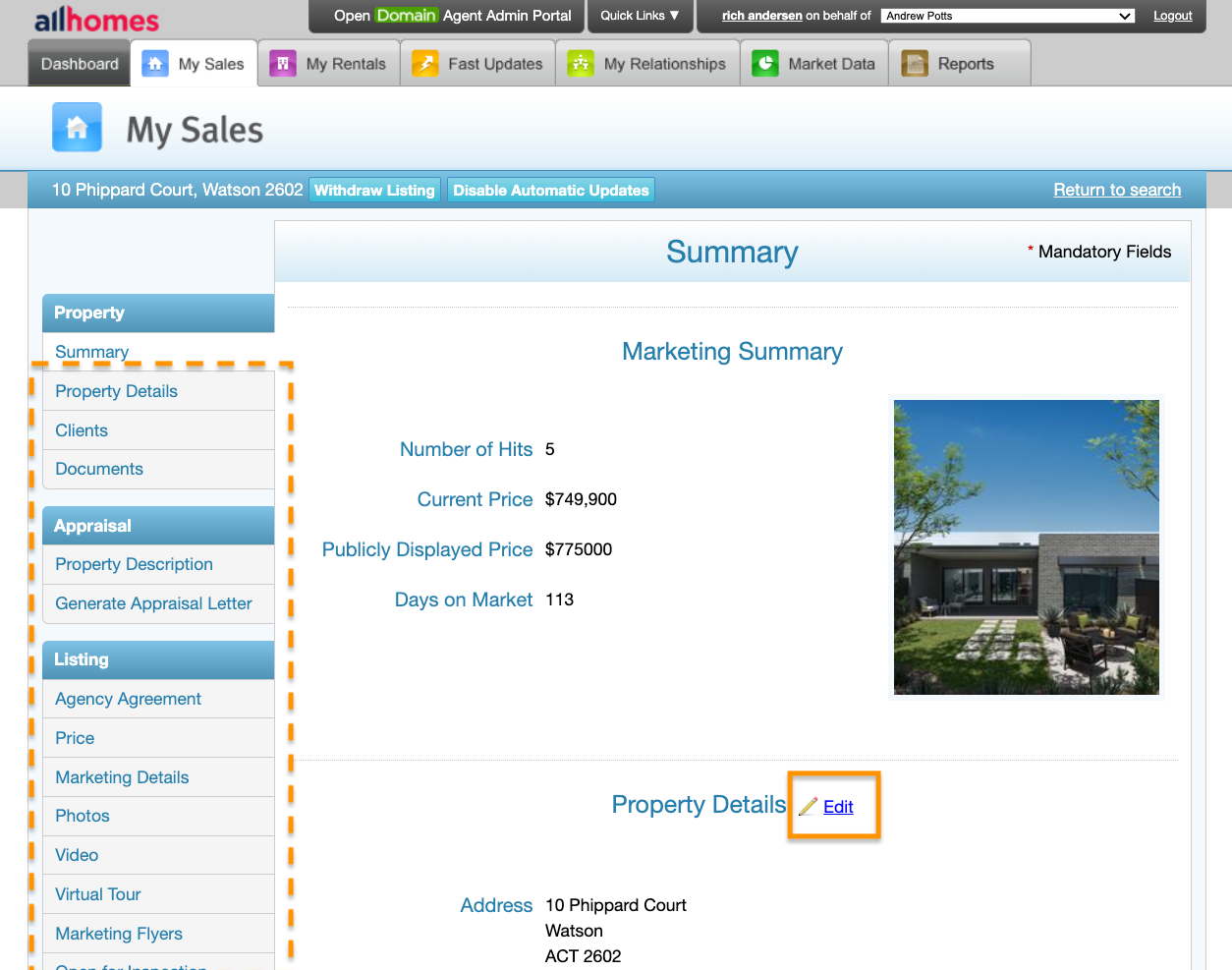 Use the side menu to access any section of the listing you'd like to update or use the Save and Next button in the bottom right corner to navigate through each section of the listing, updating information as you go.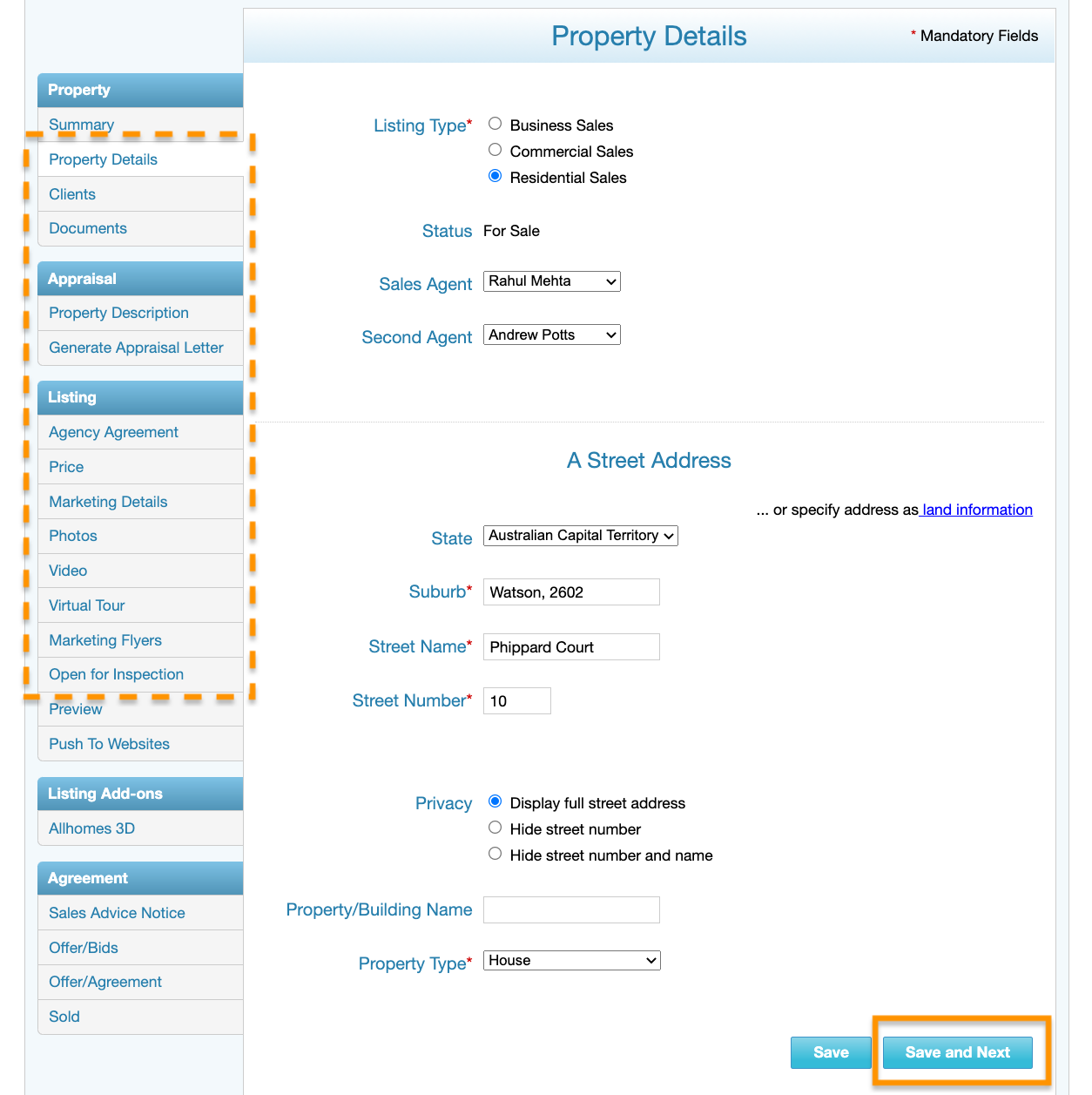 The most common sections you'll want to update are noted below.
From the side menu...
Click Property Details to update:

Listing and property type
Listing agent
Address details
Privacy (display location) settings

Click Price to update:

Price and price display
Sale type

Click Marketing Details to update:

Property info such as number of bedrooms, size, features, etc.
Energy efficiency rating
Heading and description of the listing

Click Photos, Video and Virtual Tour to add, remove or re-order photos and to update the video and virtual tour. Video hosted on Youtube and Vimeo are supported.

Click Open for inspection to update the open times.
Updating any details or images is the same process as when creating a listing. See this article for more specific information on how to update each section: Create a listing in Agent Portal
Once you have made any updates click Save or Save and Next in the bottom right corner.

Success!
You will see this confirmation once saved, and your updates will be visible online within 5 minutes, or could take up to an hour during peak traffic times.