This article gives an overview of Allhomes Agency Profile, and how property searchers can find your profile.
Your Agency Profile page is the page users will see when they are searching 'Find an Agent' from Allhomes home page, or when they click on your agency logo from within a listing.
---
Searching from Allhomes home page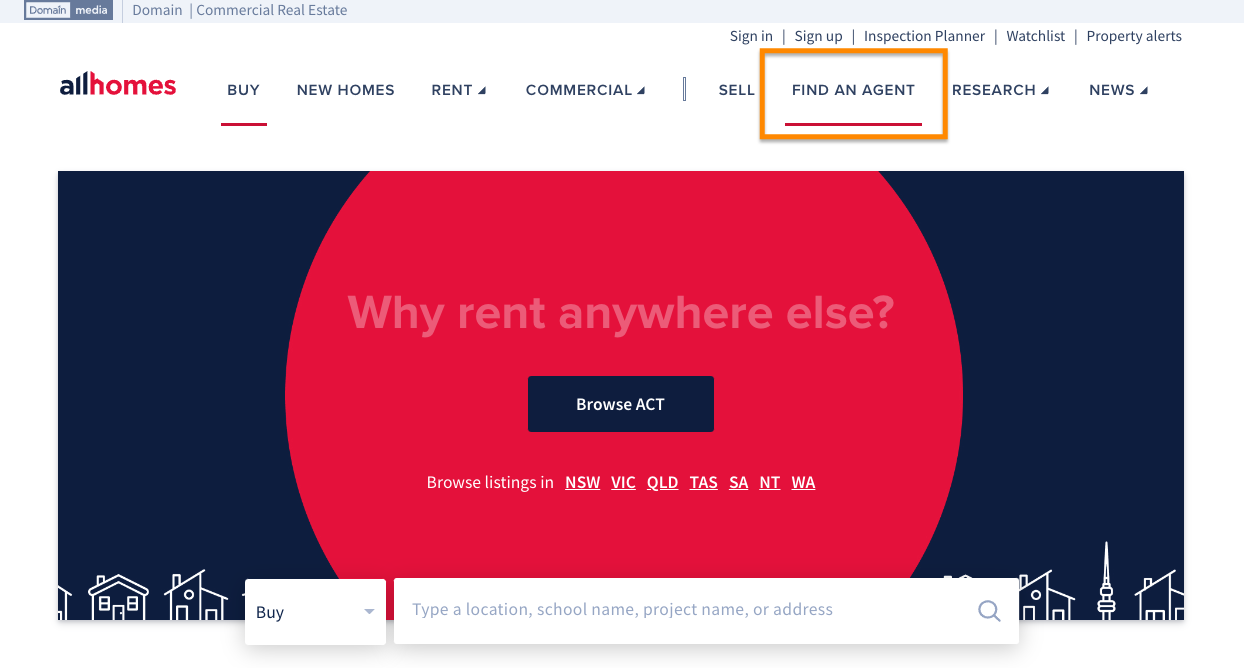 When a user searches 'Find An Agent', they enter a suburb, agent or agency name and are given a results page of agencies with active listings in that suburb or match the name.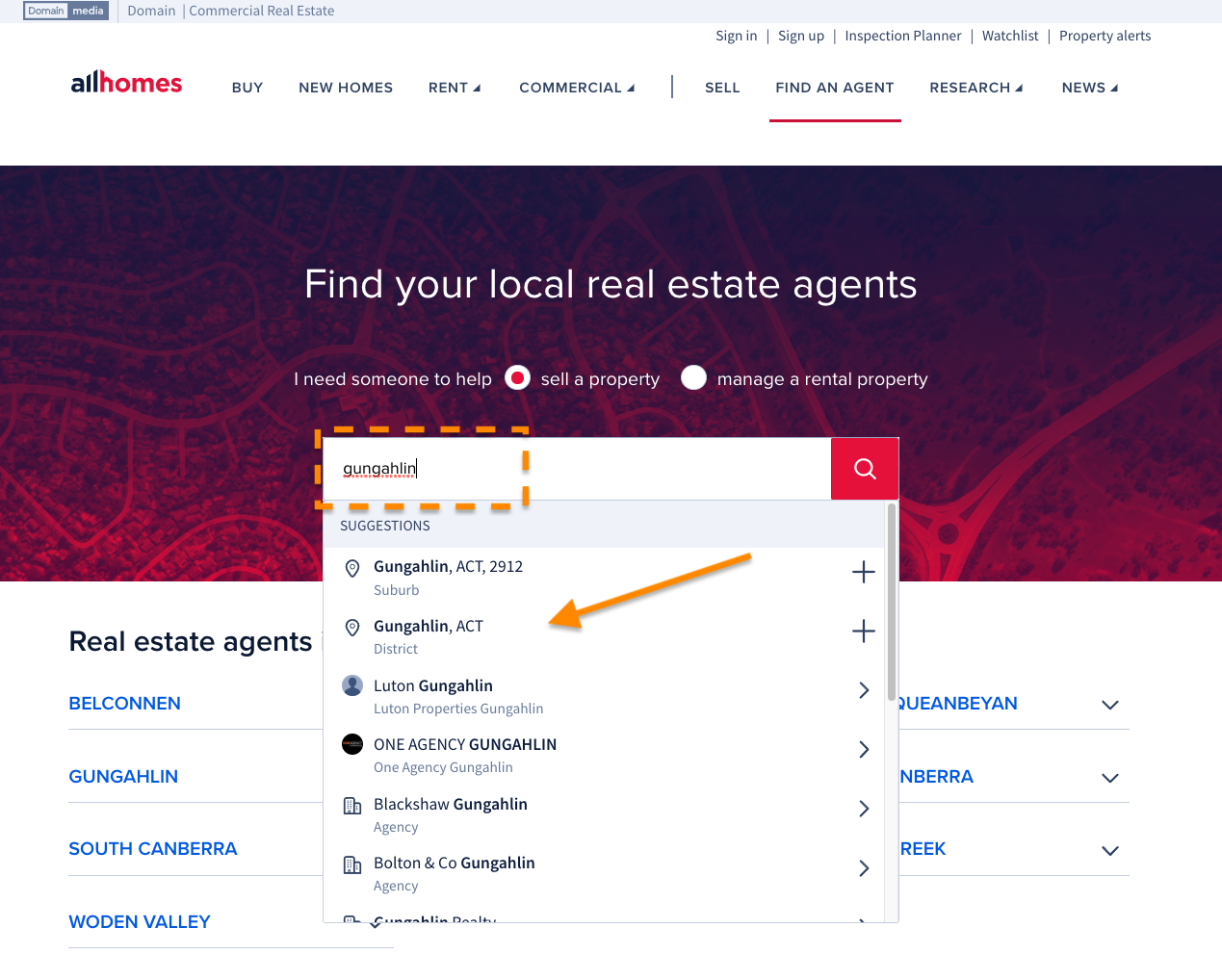 From the search results page, the user clicks on your agency and is taken to your profile page.
The search results will show agencies or agents that are located in that suburb or have active listings in that suburb. By default, agencies are displayed in order of highest Sold listings in the locations searched.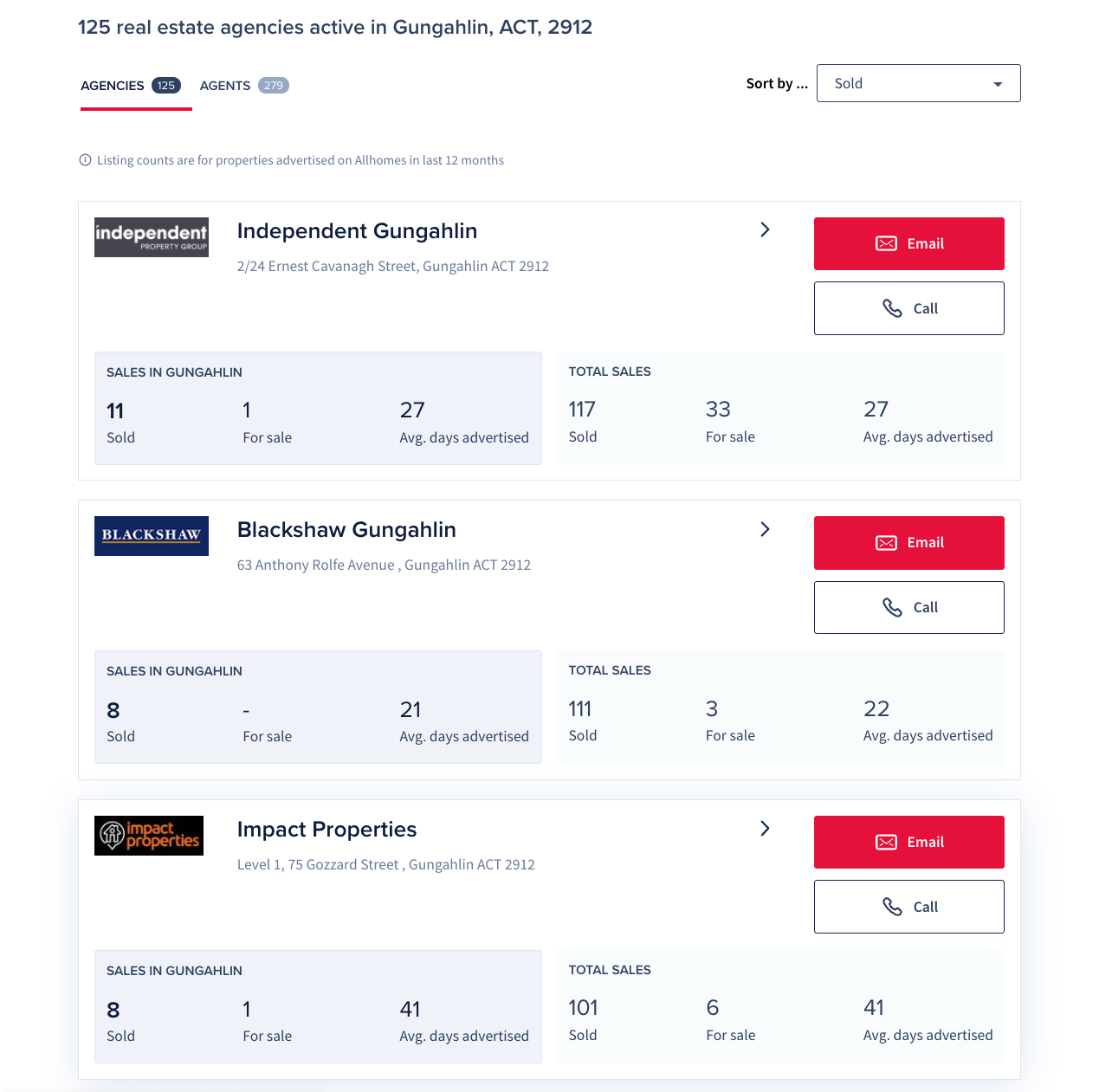 If you need to update your agency details please contact Domain Group support team via the Support icon.
---
Searching from Allhomes listings page
Users can also find your agency profile by clicking the agency logo from within a property listing.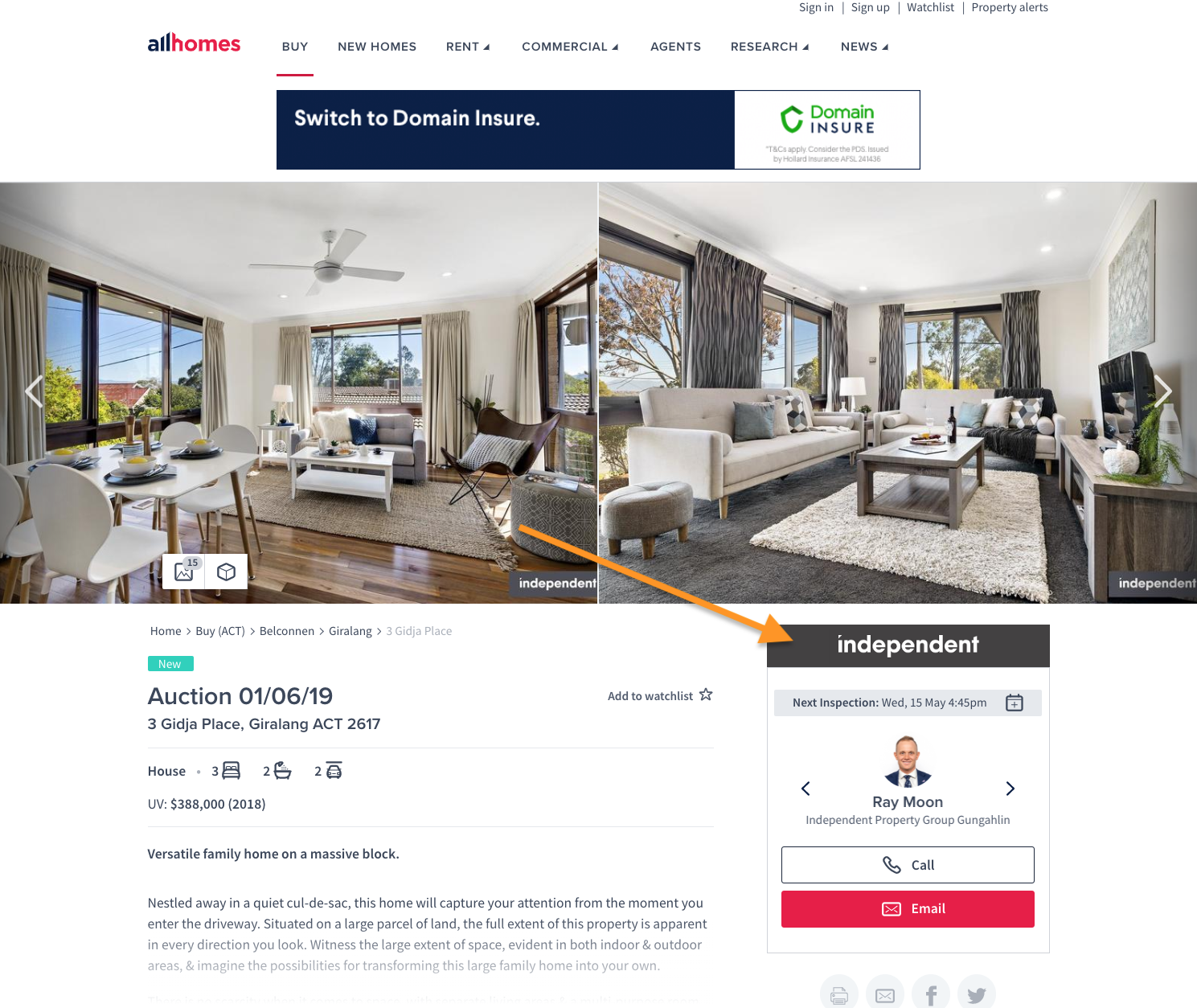 See these articles for more info on updating your agent profile:
---
Agency profile screen overview
Once on the profile page, the user can see the page below. The below images has been marked up to highlight the main elements.
All the information visible on this page is populated from the information loaded in Agent Portal.
Check out the Agent and Agency Profiles section of our Help Centre for all you need to know about updating your details on the page.