What are the size specifications for logos, banners & images used for my Project?
---
Let's take a look at the different logo, banner and image specs and sizes that are used for new development projects and child listings.
Note: An 'Allhomes New Homes New Listing Checklist' PDF is attached at the bottom of this article.
Below are specs and a checklist to help create a New Homes Profile on Allhomes and Domain.
---
Image, Logo and Banner checklist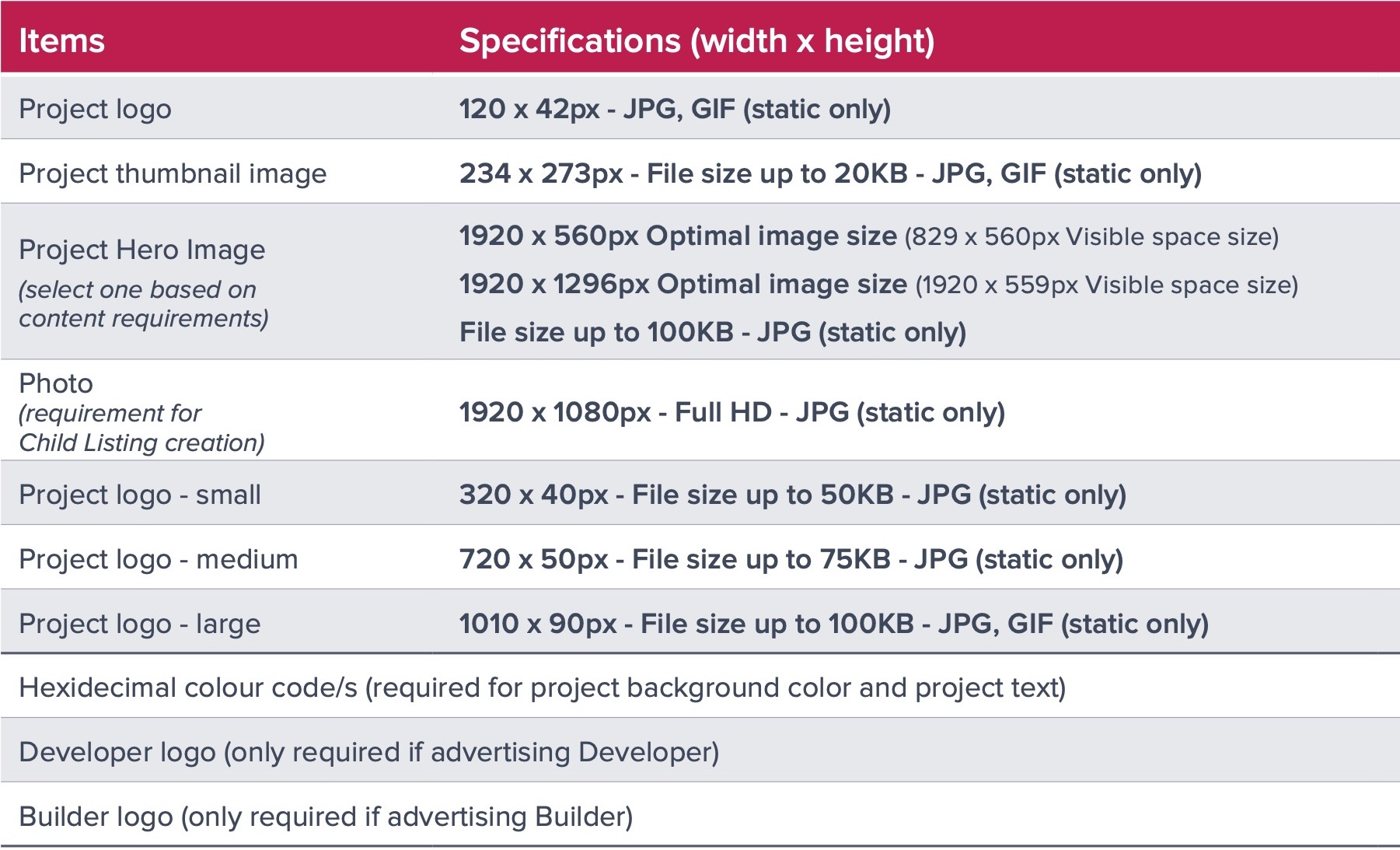 Please ensure all images and logos are saved to the correct size and specifications, and that there are no water marks, stamps, logos or text covering the project hero image, thumbnail image or main child listing photos as we cannot make changes on your behalf.

Before getting started on your project, you'll also need the items listed below ready to go.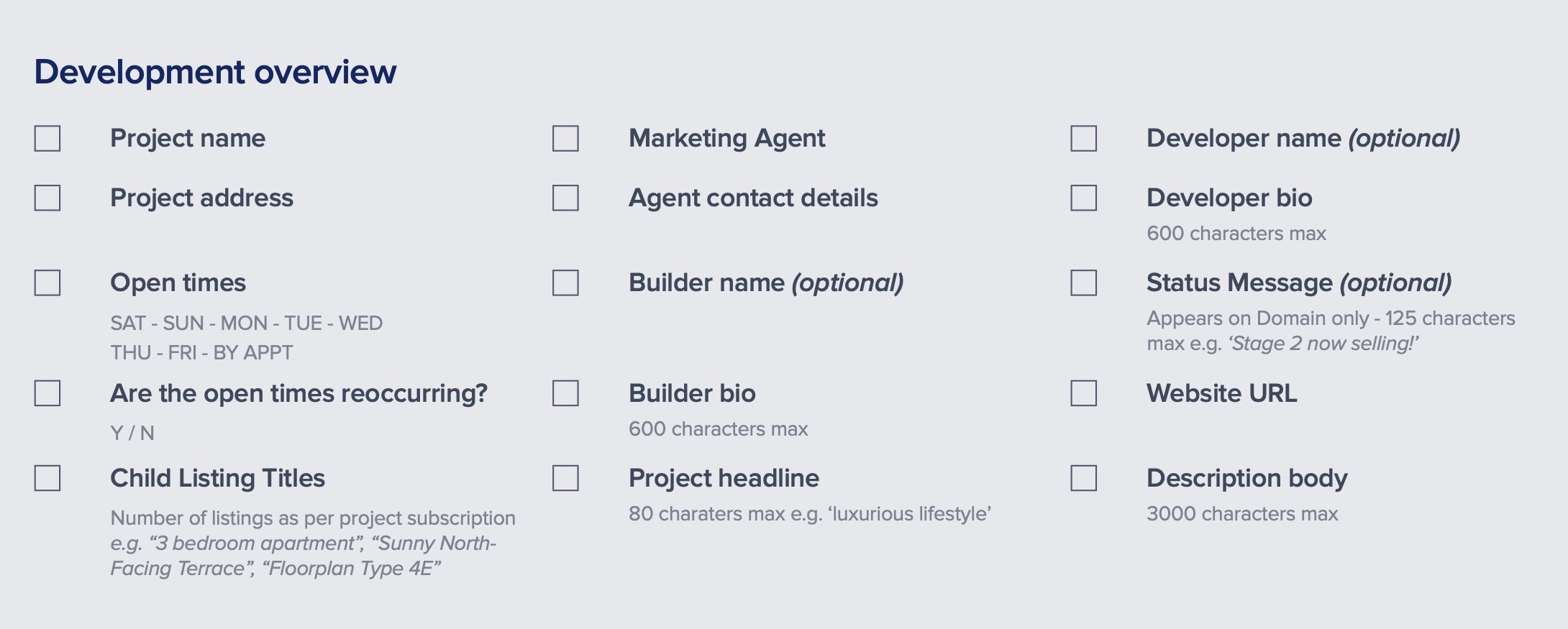 ---
Hero image specifications for New Developments parent page
Images should be JPEG only and at least 1920 pixels wide. The hero images will be displayed in a range of different aspect ratios - from around 1.48:1 for small mobile devices to 3.43:1 for large desktop displays.
Ensure important content/logo is in the centre
If preserving the full height of the content is important, ensure the image is ultra-wide 1:3.43

Optimal image size: 1920px x 560px
Visible space on all devices: 829px x 560px
If preserving the full width of the content is important, then the image should be 1.48:1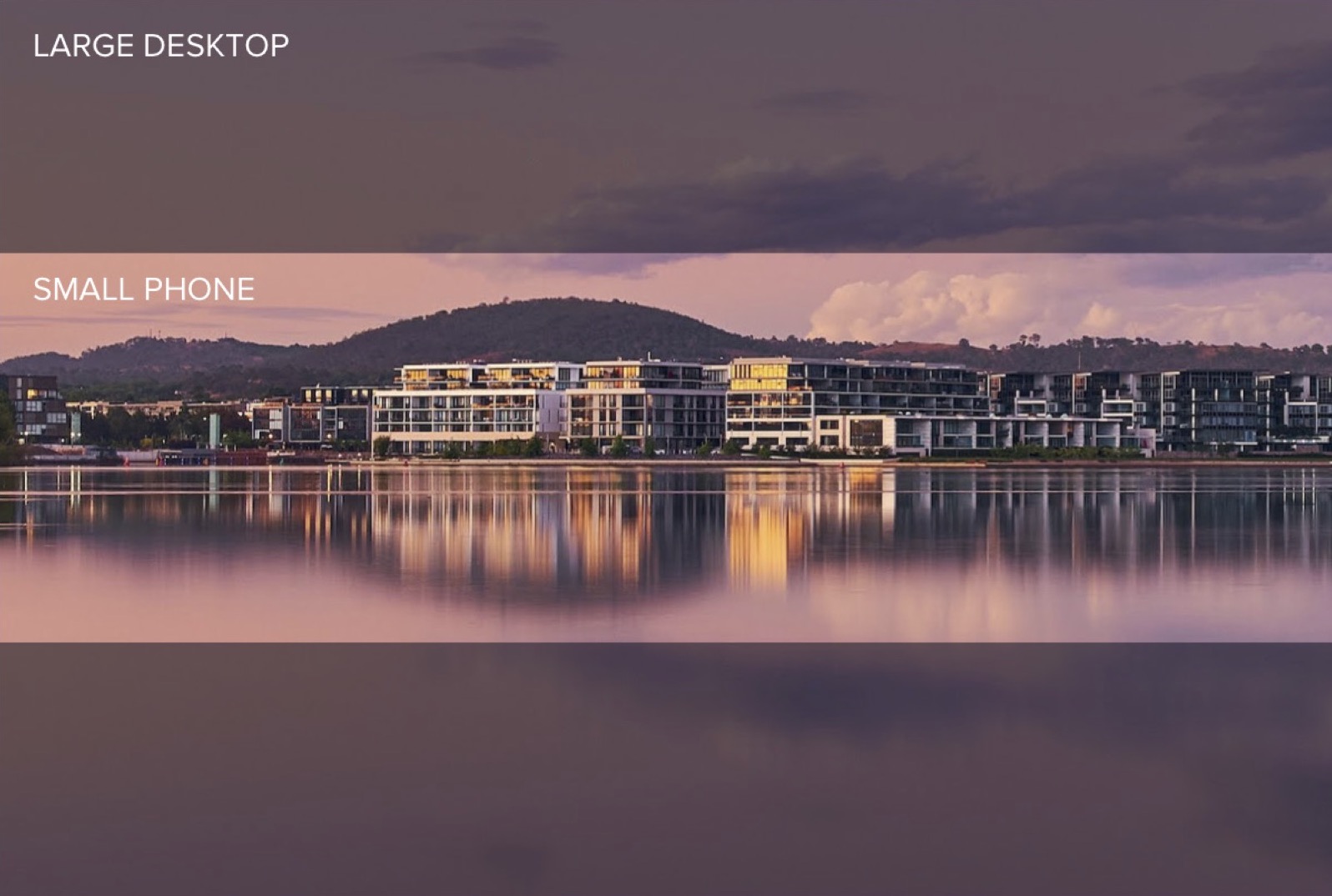 Optimal image size: 1920px x 1296px
Visible space on all devices: 1920px x 559px
To find out more about how to upload images, logos and floorplans to your new development project and listings see these articles:
Create a New Development Project